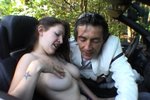 Hot chick loves to drive convertible as co-driver! She relaxes and shows her horny tits...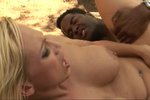 No stop in sight! The guy makes sexual intercourse with the blonde chick...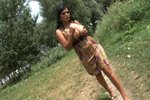 The busty girl Jasmine Black is on a Sunday afternoon in park and starts to unpack their giant melons...
Under the waterfall, the blonde beauty wears a red bikini and is ready for a sexy shower...Wanna see my tits?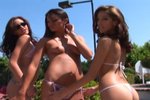 Three beautyful girls,Tailer Jenna and Bobbi, at the pool are getting horny and hornier! The sun sustains to this fact...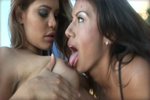 Two hot lesbians are licking their nipples to ultimate stiffness at the pool...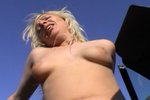 Unrestrained scenes of sexual practices of a hot blonde and a horny guy are taking place on the driver seat of the convertible...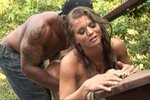 The beautyful women strips off all of her clothes and a heavily muscled black Poolboy starts to rub her breasts with relish...